Laser Vein Removal
Face, body and Leg Veins
Our Elite+ Nd:YAG laser is the safest and most efficient technology to perform instant removal of spider veins with little or no side effects. Facial veins usually take as little as one treatment, while superficial veins on other body parts may take more; this is determined at a FREE and private consultation with one of our certified Medical Aestheticians
Laser removal
Spider veins on the legs are often bothersome to both women and men. In many patients, a deep penetrating vascular laser is the preferred treatment to reduce these unwanted vessels. Varicose veins (bulging) require an invasive surgical procedure that is usually done in a surgical office. We treat small leg and facial veins (3 millimeters or less) with a deep penetrating vascular laser. On average, 3 to 5 treatments are needed to remove and or improve the appearance of the veins on the body; although, individual patient experience may vary.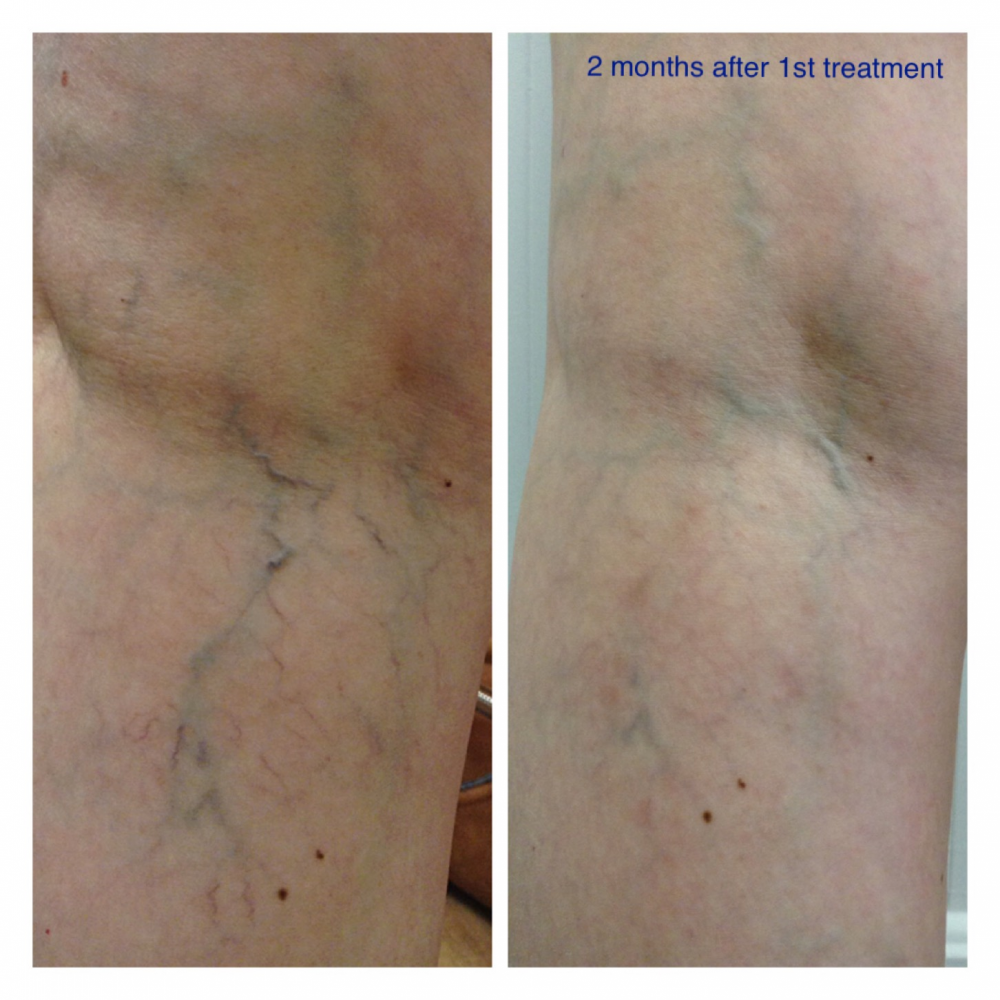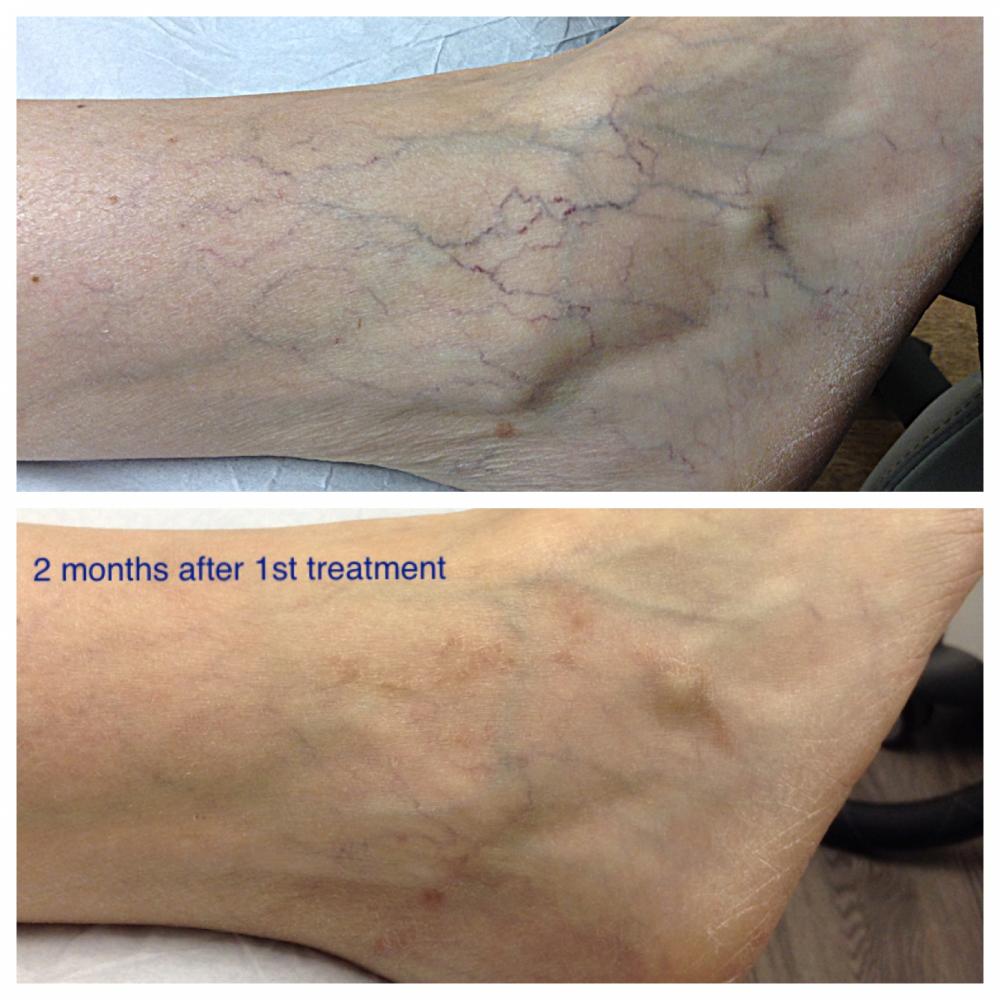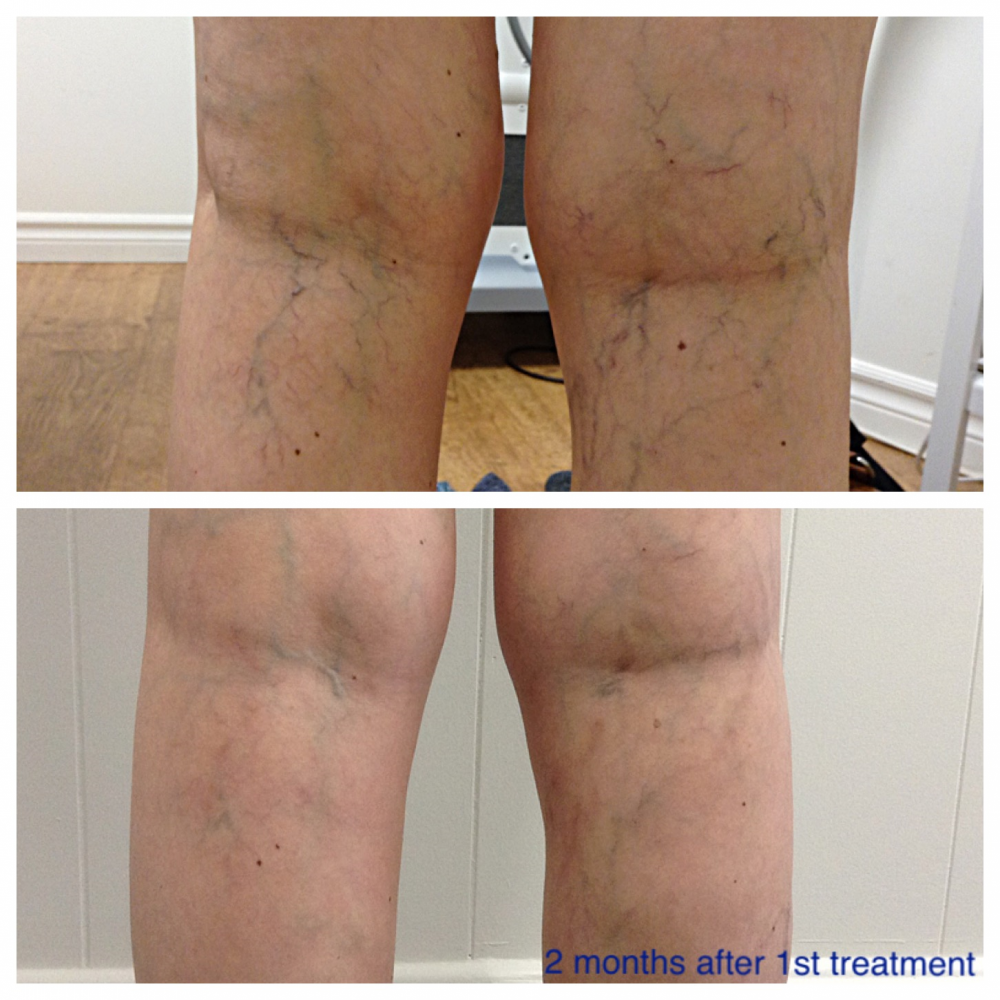 Signs
An accumulation or increase in blood vessels directly under the surface of the skin. Angiomas appear mainly on fair skin and are most commonly found on the body.
Symptoms
They can appear in many forms, such as:
a cluster of spider veins
a raised pin point spot (cherry)
a port wine stain
a lump(strawberry)
Solution & Treatment
Laser is the treatment of choice to remove all forms of angiomas.