Laser Hair Removal
We are proud to offer to our clients two alternatives for permanent hair removal.
Laser Hair Removal for Men & Women
Our Elite+ Nd:Yag-Alexandrite combination laser is the latest, most effective hair removal technology available today. We offer faster results and client comfort. Our laser is the safest and we treat any skin colour, even tanned skin, with an unparalleled effectiveness to remove lighter coloured hair.
Not all lasers are the same!
Our ND:YAG-Alexandrite combination lasers have significant advantages over other types of lasers commonly used for hair removal:
Significantly deeper skin penetration provides more effective results
Can treat any hair colour, not only darker hair like other lasers (exception: white or pigment-free hair)
Can treat any skin colour (tanned or not) while others can only treat lighter shades of skin
A skin cooling system is used to render treatment more comfortable.
Laser Looks is very proud to offer
The latest technology in permanent hair removal. Compared to electrolysis, lasers offer these significant advantages:
More economical
Faster results
More comfortable
Can treat larger areas like legs, arms, chest, and back
Laser hair removal clients are often thrilled with the state of their skin after only a few treatments – no more unsightly hair to mask or hide!
Areas
Full body
Face
Leg
Bikini
Back
Chest and more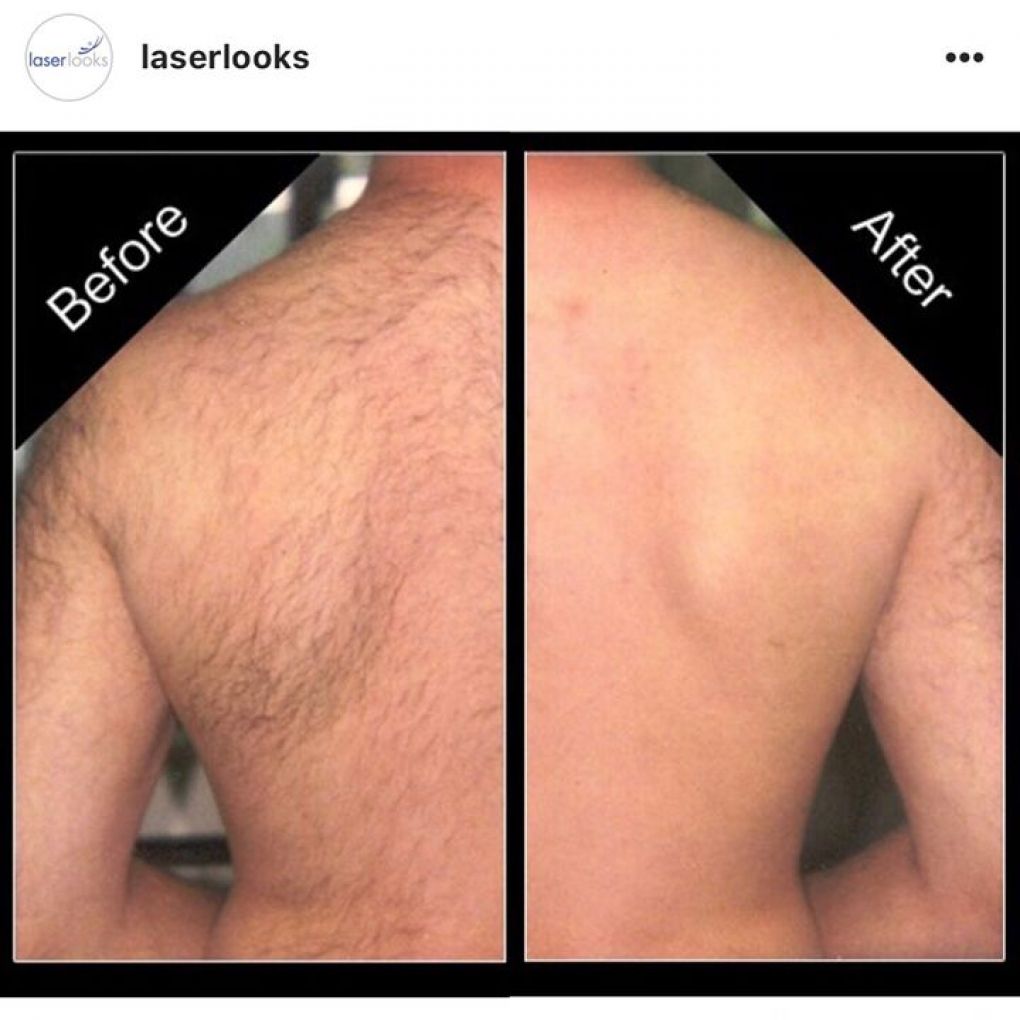 Prices can vary depending on the size of the area and the amount of hair to be removed. The cost will be determined at your free and private consultation.