Skin Resurfacing
Laser skin resurfacing treats undesirable skin imperfections on your face and body.
It's now easier than ever to improve the way your skin looks and feels, without surgery or lengthy recovery times.
Fractional laser skin resurfacing can quickly and easily improve a multitude of skin flaws. It's the skin resurfacing solution that can give you youthful, touchable, and beautiful skin from head to toe.
Beautify your skin with fast and easy laser skin resurfacing. Ask your salon technician about the right laser skin resurfacing option for your individual needs.
We can also treat fine lines and wrinkles with our  PicoSure, Elite+ 50/50 laser facial or medical grade chemical peels
Wrinkle Reduction
The ICON can reduce the appearance of lines and wrinkles in just one treatment. Ablative fractional laser technology delivers energy deep into the skin, which stimulates the regeneration of new skin.
This treatment method boasts recovery times of as little as four days, without the side effects associated with invasive surgery. ICON laser wrinkle treatment is preferred by patients who do not wish to opt for unnatural facial changes. The ICON is a non-invasive treatment option that transforms you into a younger-looking version of yourself.
ICON Three For Me
Say goodbye to tired, dull skin – and hello to a brighter, younger-looking you! Only ThreeForMe™ laser treatments address three common skin concerns – wrinkles, sun damage and facial veins – all within one procedure. The procedure is only 30 minutes and has minimal downtime, getting you the best results possible while still fitting within your busy schedule.
How it works
ThreeForMe™ is exclusive to the clinically-proven Icon™ laser and is performed in two steps. The first step addresses discoloration and facial veins using an Intense Pulsed Light (IPL) technology.
The second step addresses wrinkles and fine lines using a "microbeam" laser technology to stimulate collagen and elastin production – the keys to the support structure of our skin. Combining these technologies provides the benefits of both in less time – giving you the younger-looking skin you want, only sooner!
What to expect
You will see continued improvement in the skin's appearance during and after a course of 1-3 treatments with visible results after each individual treatment. You may see results in facial veins immediately after the treatment along with a darkening of the brown spots. These spots will flake off over the next one to three weeks leaving you with a glowing appearance. Lastly, you will see progressive results on any fine lines, wrinkles or scarring over the next six months as your skin naturally responds to the treatment.
It's as easy as one, two, ThreeForMe™. Schedule your consultation with us today!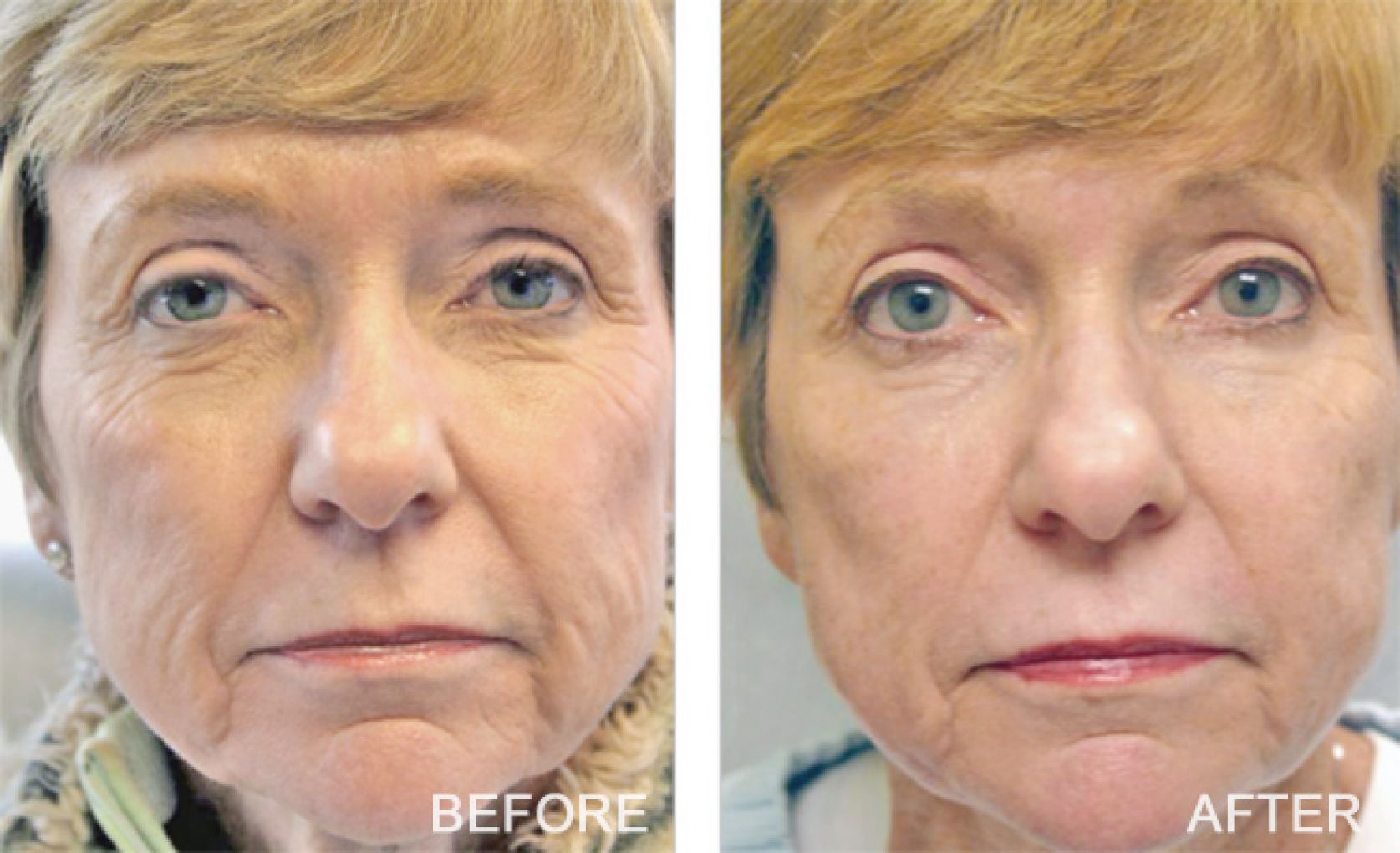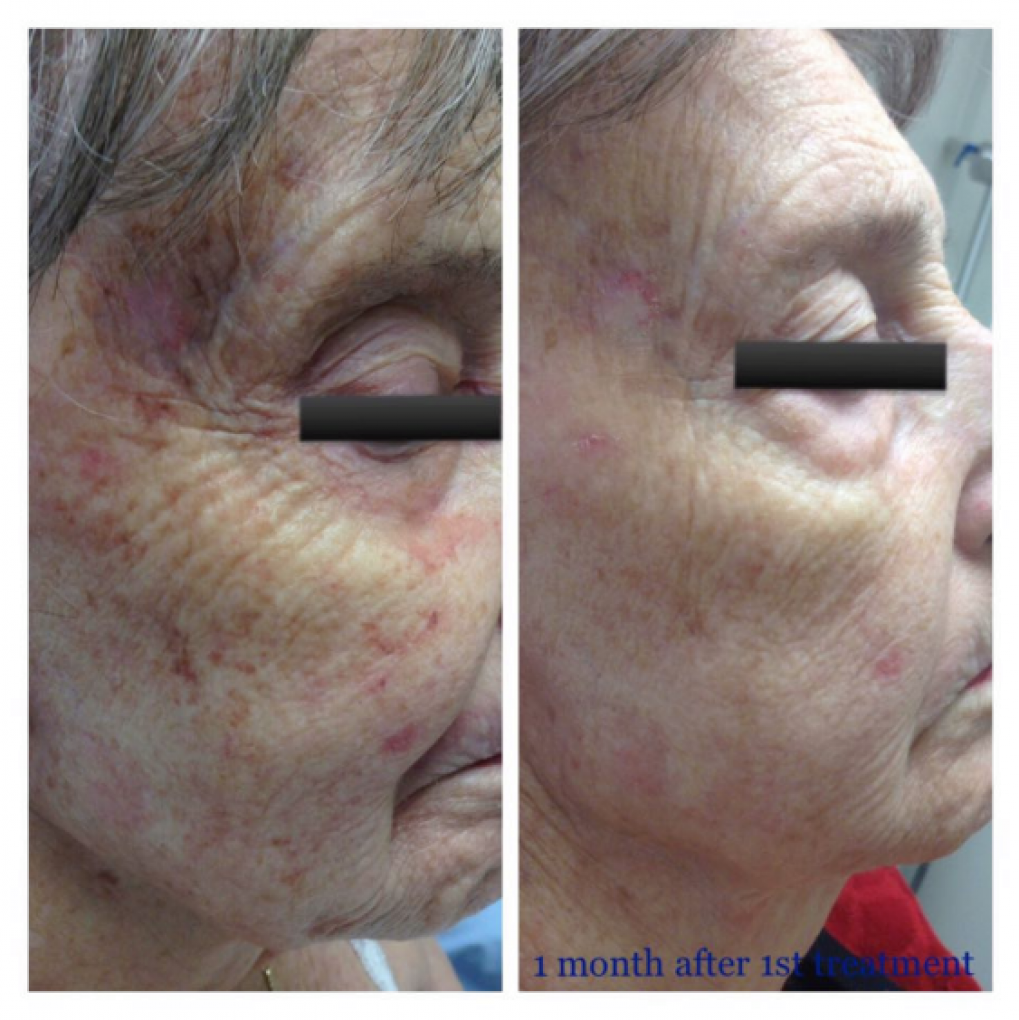 Skin Tightening via Radio Frequency
Pellevé is a comfortable and safe, no downtime procedure that uses radiofrequency technology to gently warm the skin's layers and promote your body's natural response to create new collagen. Skin tightening is one of the latest advances in age-defying treatments to firm the face & neck, abdomen, upper-arms, legs, buttocks, and can improve the appearance of cellulite. A series of treatments are required, and you can resume normal activities immediately after the treatment.

Chemical Peels/ Pure Acid Perfusions
Chemical peel uses a chemical solution to improve and smooth the texture of the facial skin by removing it's damaged outer layers. It is helpful for those individuals with facial blemishes, acne scars, wrinkles and uneven skin pigmentation. Trichloraocetic acid (TCA), Glycolic acid, and Lactic acid are used for this purpose
Biomani Peels
Developed by doctors and specialists, Biomani Scientific Skin Care has introduced pure acid for chemical peels. Pure acids are chemically pure, no buffers added. Buffers, when added to an acid, reduces its power but does not affect its concentration. That means when an acid is 50% concentration adding a buffer will not touch its concentration but reduces its power to a minimum: buffered acids only exfoliate but do not peel. Exfoliation produces a lot of flaking, pure acids do not. The most notable difference is there is no downtime with Biomani Peels.
Different peels will be used to treat different conditions, ones to choose from for fine lines and wrinkles are:
Glycolic (Lactic) Acid 50%
TCA 35%
Biomani Compound Acid
PicoSure